Kitchens and bathrooms are the most popular locations for home renovation. A kitchen or bathroom renovation will net you more return on your investment than any other type of home renovation if you're putting up your thinking of selling your home. Buyers are always looking for updated bathrooms and kitchens, as people spend much more time in these rooms than they used to. To prove to your buyers that your kitchen or bathroom has been recently renovated you'll want to use some of the hottest new design ideas. One of them is the vessel sink, which you can learn more about here.


Traditional sinks have always been installed inside the countertops so as to take up less vertical space. However, a few years ago, designers began experimenting with sinks that did not fit into the countertop, but instead perched on top of it. They were known as vessel sinks and they've exploded in popularity in recent years. You'll see them in newer condo developments as well as on all the hottest home renovation and real estate shows on television, and buyers have come to regard them as a positive feature in a home.

The idea for vessel sinks is not a new one. The earliest sinks were simply portable wash basins - large bowls without a drain - designed to hold water for the purposes of washing. Water was poured in from a pitcher and emptied by tossing the contents out of the window (what a mess that would make on the sidewalk if we were to suddenly revert to this practice!). An old style wash basin on a bureau would have looked very like a vessel sink, except for the new materials they are made of, which makes the idea both modern and retro.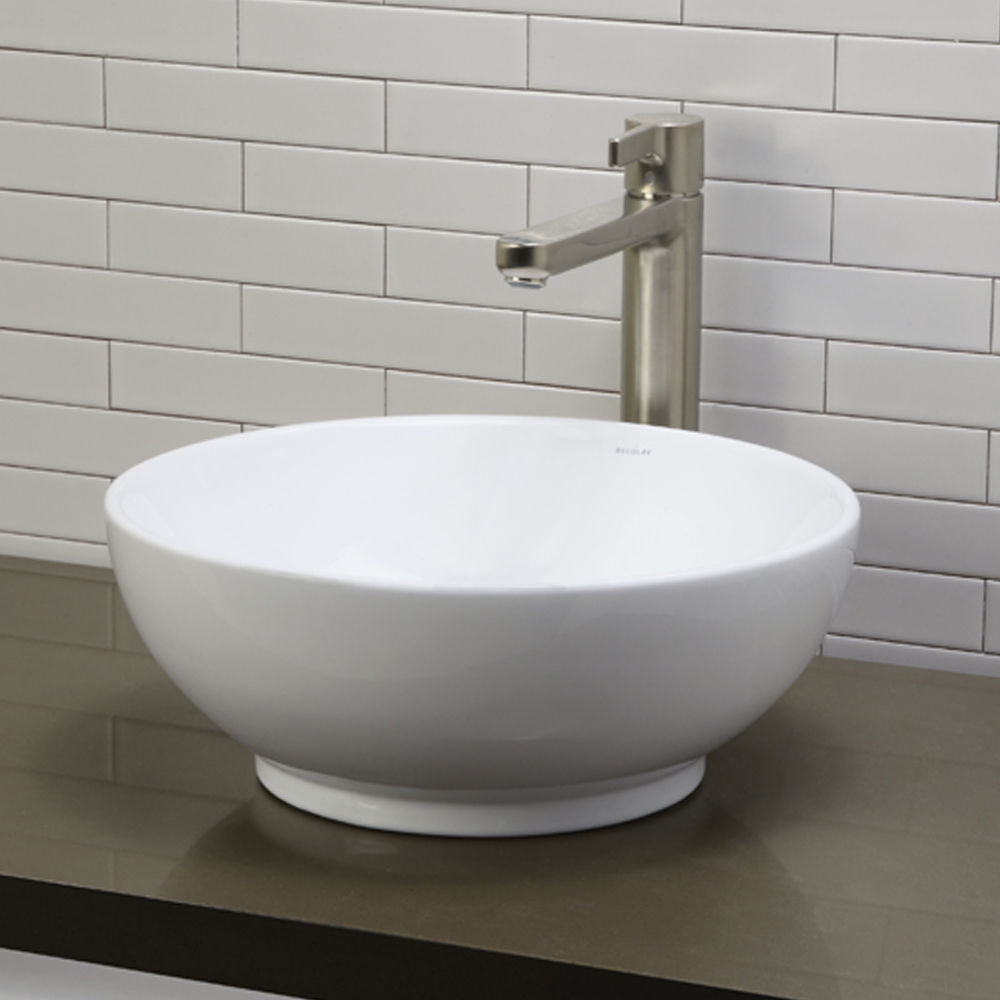 Image courtesy of Fiesta - photo booth rental
While old style wash basins were generally made of porcelain or ceramics, vessel sinks can be made from almost any material, such as stone, copper, glass, and even wood, and come in a wide variety of finishes and colors. They are extremely customizable, which is why they're so popular with designers. A single designer could redo all of the condo units in a certain neighborhood and never have to use the same sink twice. Often, sink colors are chosen to match the bathroom decor, but if you choose to change the decor vessel sinks are easy to swap out.

If you think that by getting a vessel sink you're going to have to put up with old fashioned washing habits, you're mistaken. Today's vessel sinks are permanently fixed in place just like regular sinks, with a drain in the center and a tap above to supply the water. Some people, however, find them inconvenient because they take up more space on the counters in their home.